People who have a 9 to 5 job or frequently leave the house for work are often looking for a guard dog that can easily stay alone at home when the owner is at work while keeping the home safe. 
So, if you have the same situation, then the below-listed guard dogs are the best choice for you to have! Because these breeds can comfortably live alone for hours and have enough courage and strength to protect your home in your absence. 
So, let's take a close look at them!
Here Are The Best Guard Dog Breeds That Can Be Left Alone At Home
Bullmastiff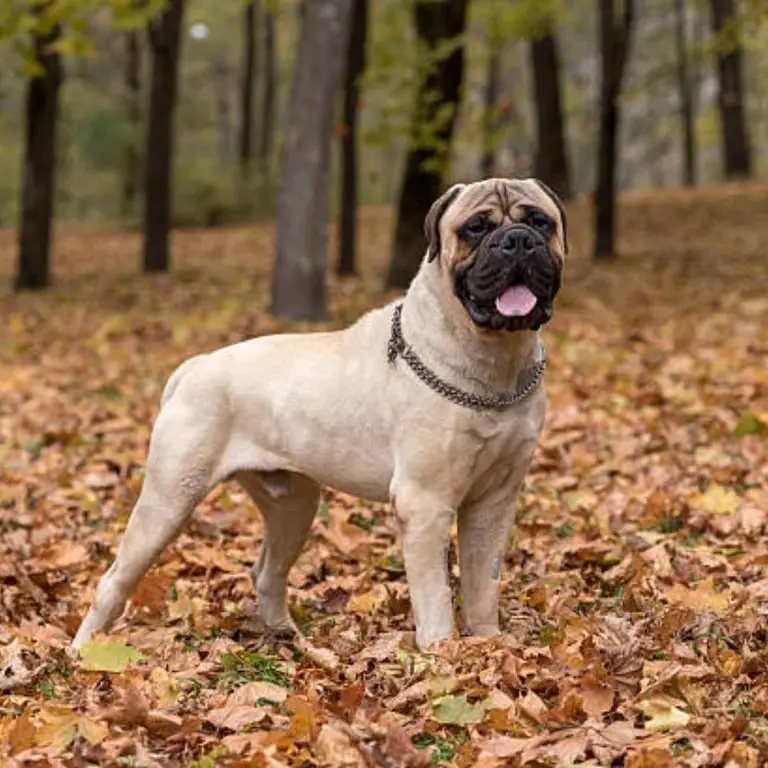 Bullmastiffs are brave, affectionate, and loyal dogs, which makes them excellent guard dogs. Their broad, muscular body size is enough to keep intruders out of your home.
And if we talk about adaptability, this breed is also great at it because they can easily adjust anywhere, even in the apartment. 
This breed can comfortably live alone at home for long hours as they are not so highly active dogs and spend most of their time sleeping when alone.
They are typically a kind of world-class protector that is fearless during your absence to keep home safe and docile companion when you are at home. 
Doberman Pinscher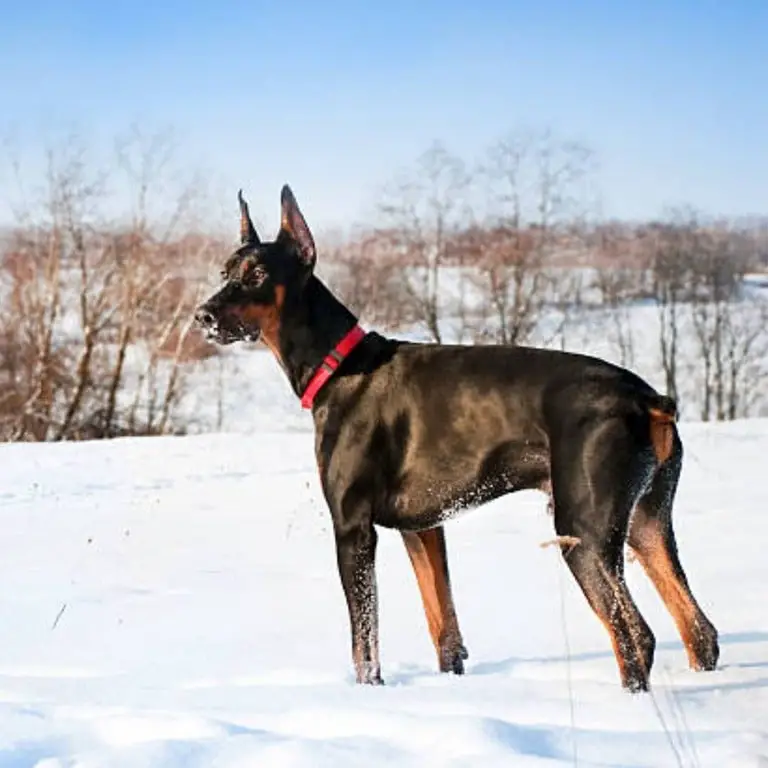 This alert, fearless and loyal companion is best to keep as a guard dog because they are sleek, powerful, fast, intelligent, and are very affectionate with their owners.
With plenty of needy stuff including mental stimulation toys, they can spend time alone at home. 
As they are natural protectors, they don't require any training to be a good guard dog.
However, Doberman Pinscher is often misunderstood as vicious and aggressive toward their family members, though they are not. If raised properly, they are very beautiful looking loving creatures. 
Akita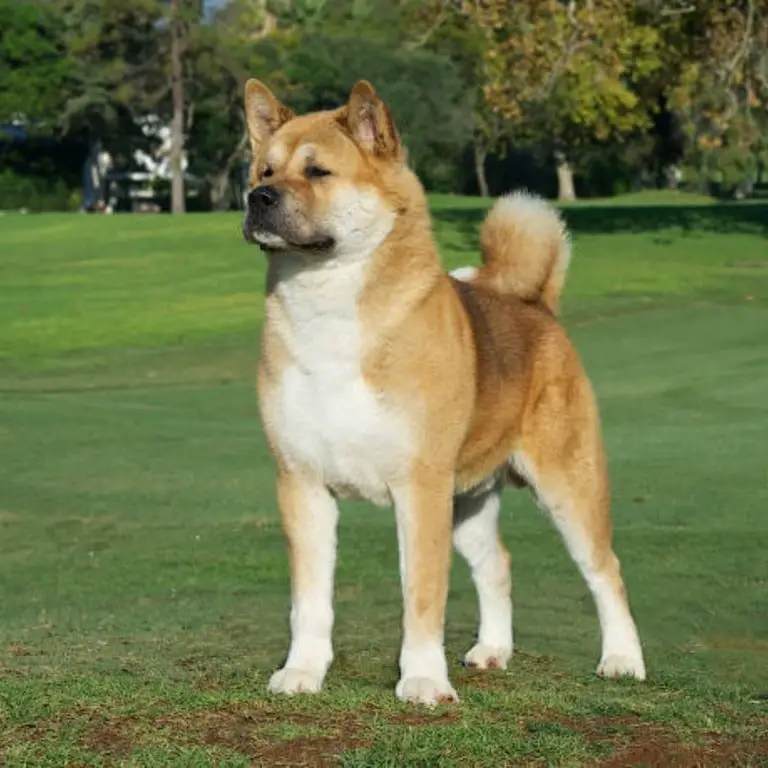 Akitas are a very courageous dog breed! They have independent personalities and can spend their time alone. But it's not recommended to leave two Akita alone as they are quite aggressive with same-sex or with other dogs. But with a little bit of early socialization training (means during a young age) helps reduce this issue. 
Akitas were actually bred as hunting dogs in Japan, but now they do an excellent job as guard dogs and watchdogs because they are loyal and have enough strength to keep you and your home safe.
Also, they are goofy and have a silly side to share with their owners.
Tibetan Mastiff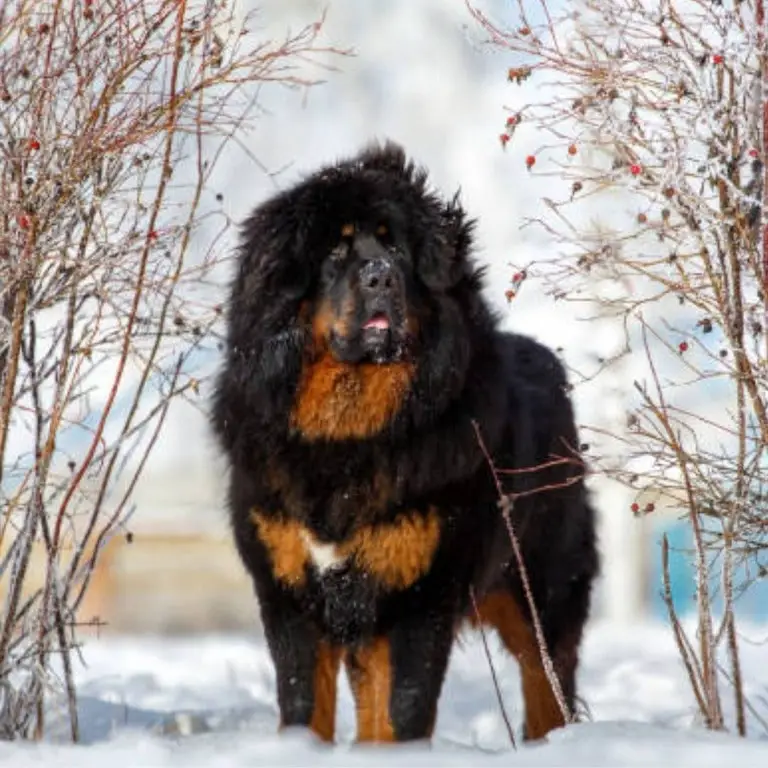 Tibetan Mastiff is intelligent, reserved, independent, and one of the greatest natural guard dogs in the world.
These dogs are really good at guarding sheep and other livestock and large properties, homes, as well as their human family. 
And as TM's have independent personalities means they can spend most of their time alone comfortably. Their looks might scare someone easily, but the truth is they are very loving and have a gentle nature with the person they know very well.
TM's are the breed that naturally knows how and when to protect their family members and home. 
Caucasian Shepherd Dog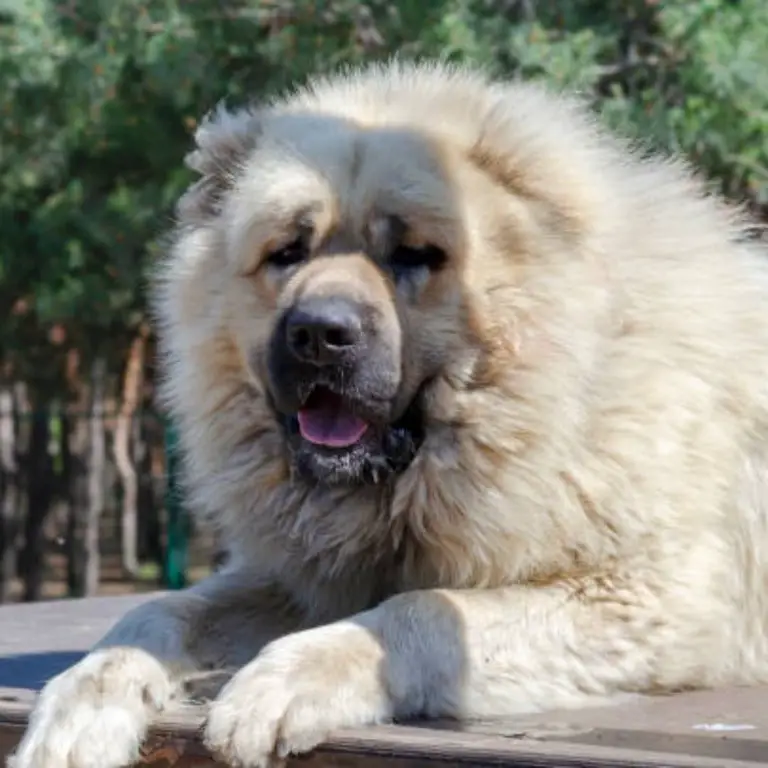 Caucasian Shepherds are one of the boldest guard dogs on the list, and they are also known as "Kawkasky Owtscharka."
These dogs are well known for their loving nature toward their family members – whether there are kids in the family or other pets, these dogs do well with everyone. 
But don't underestimate their loving nature; they are really good guardians. They sense threats quickly as light speed!. And Kawkasky Owtscharka doesn't mind when left alone.
If you have large properties and worry about trespassers, this dog will help you to reduce their activities almost to zero. 
Komondor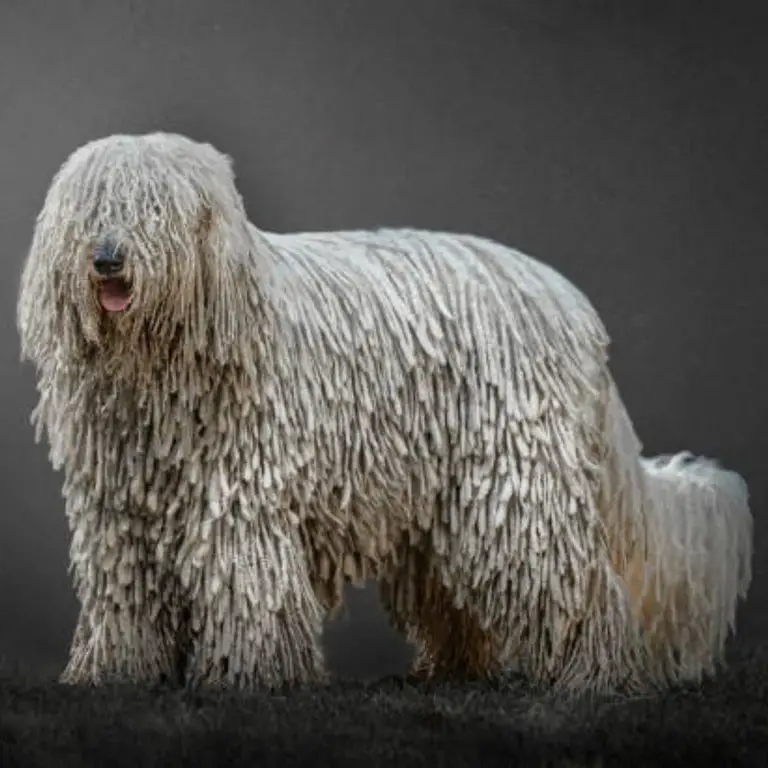 Komondor are widely known for their weird hairdo, which is why they are typically known as mop dogs. But despite their weird look, they are dignified, brave, and loyal companions.
This Hungarian flock guardian is devoted (like a professional) to their guarding work and family. 
On the other hand, Komondors are extremely loving family companions who show their kind level of patience when with kids and other dogs as well as being very protective of them!
They can easily handle a fair amount of time at home when left alone. But it's not good to leave kids alone with them or with any other dogs.
Anatolian Shepherd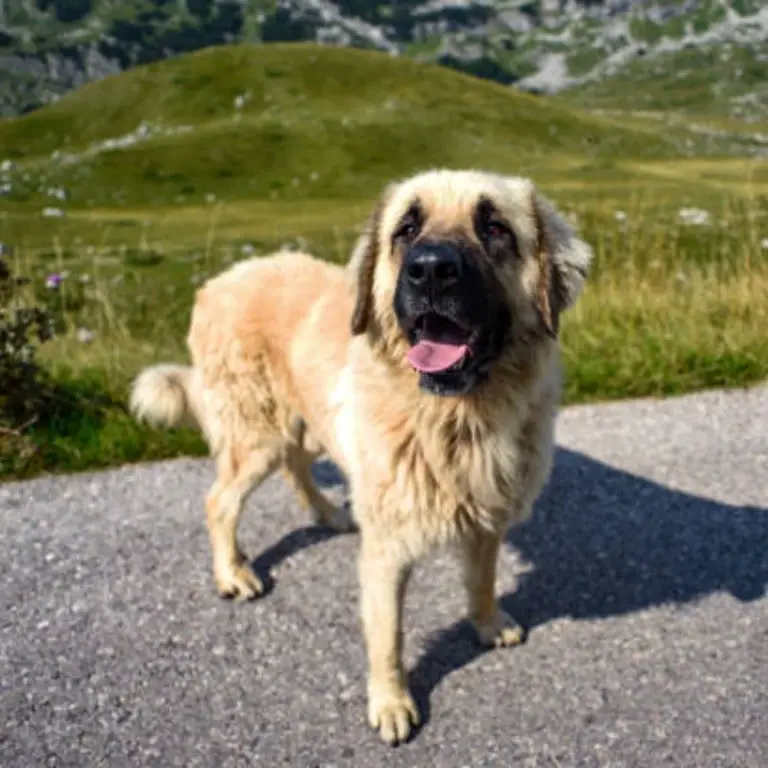 Anatolian Shepherd is an ancient guard dog breed that is still in use as a livestock guardian or family protector.
They are intelligent, calm, loving, and pretty large dogs breed about the height of 29 inches from the shoulder. Anatolian is an adaptable dog and can stay home when owners are at work. 
One of the best things about this breed is that they don't mind who is in their family (in a good way), as they only care about that they have to protect their family even if it is a cat, mouse, other dog, kids, and others! 
Greater Swiss Mountain Dog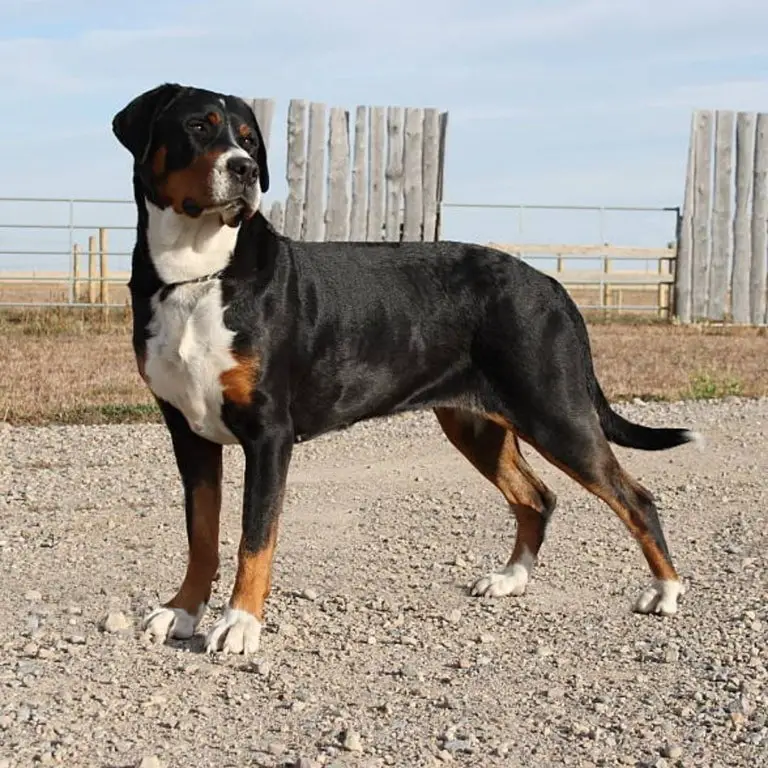 This hard-working and strong dog kinda looks like a Bernese Mountain Dog. Because as far as looks, both breeds have the same appearance except their coat.
Swissies are faithful, dependable, and family-oriented dogs. They are strong and have an easygoing temperament which makes them excellent all-rounder companions. 
That means you can use them as a watchdog, guard dog, hiking companion, therapy dog, and even working farm & ranch dogs. With plenty of toys, Swissies can tolerate when left alone.
But when the temperature is high, make sure you turn on your AC because they do not handle heat well as other dogs do. 
Central Asian Shepherd Dog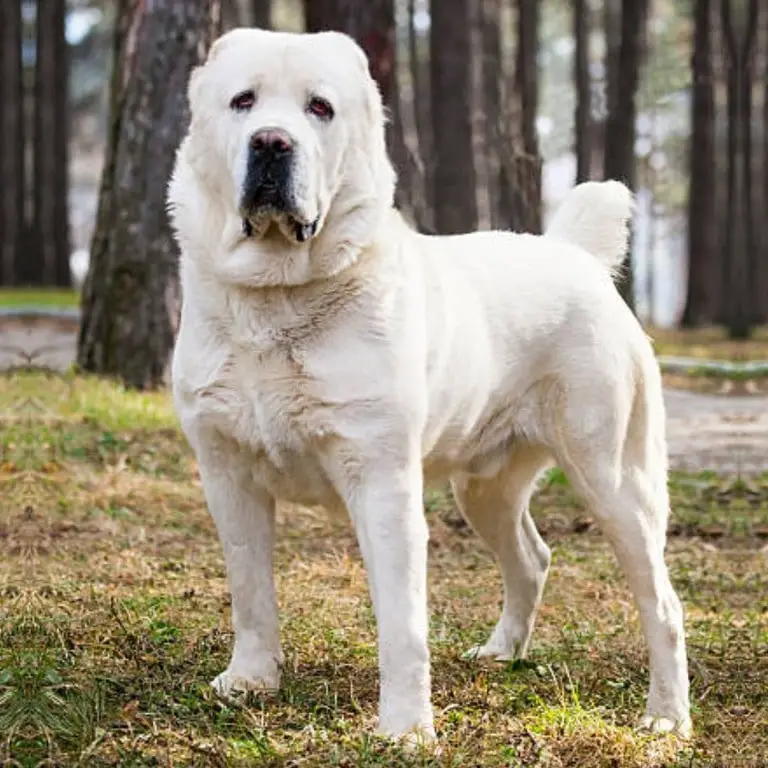 Central Asian Shepherd is a proud, independent, affectionate, calm, and protective dog! All these qualities make them a pure combination for any family.
They are also the oldest natural lineage of guardians and have the capability to do whatever it takes to keep your family and home safe. 
However, they are not the best dog for first-time owners because they are huge and have a highly independent nature, which requires professional masters. But they make a great bond with kids of all ages and are extremely faithful. They are good at spending time alone, whether indoors or outdoors.
Giant Schnauzer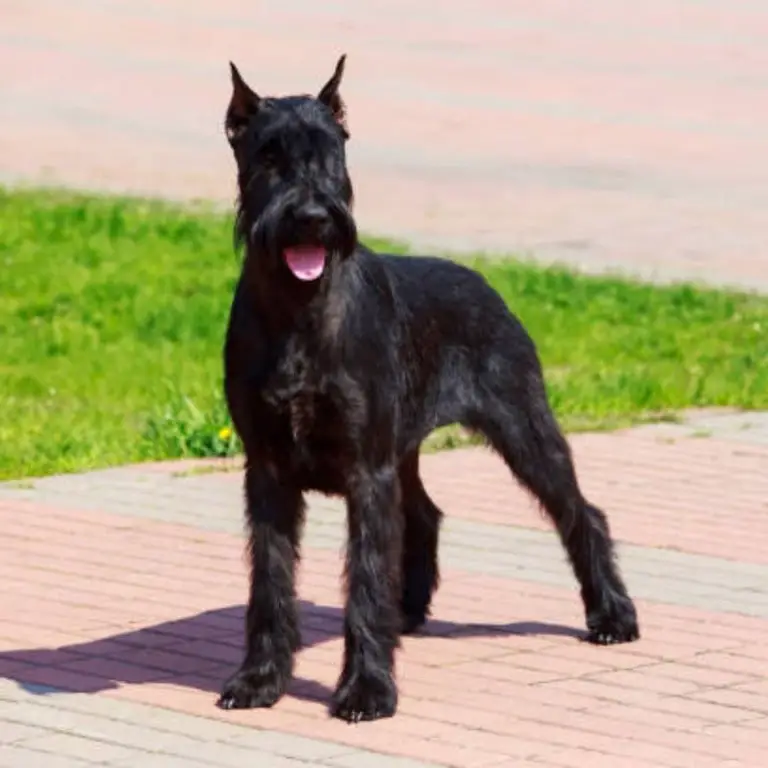 If you have ever seen a miniature schnauzer, a giant schnauzer is nothing more than just a bigger version of that with a lot of good traits.
Giant schnauzers are loyal, alert, and trainable dogs who require sufficient exercise every day to reduce boredom. 
G-Schnauzer is a responsible breed that has more strength than miniature schnauzer. But one of the downsides of this breed is that they require early socialization more than any other dog breed does because they are prone to chase small pets, kids, and other small dogs. 
Rhodesian Ridgeback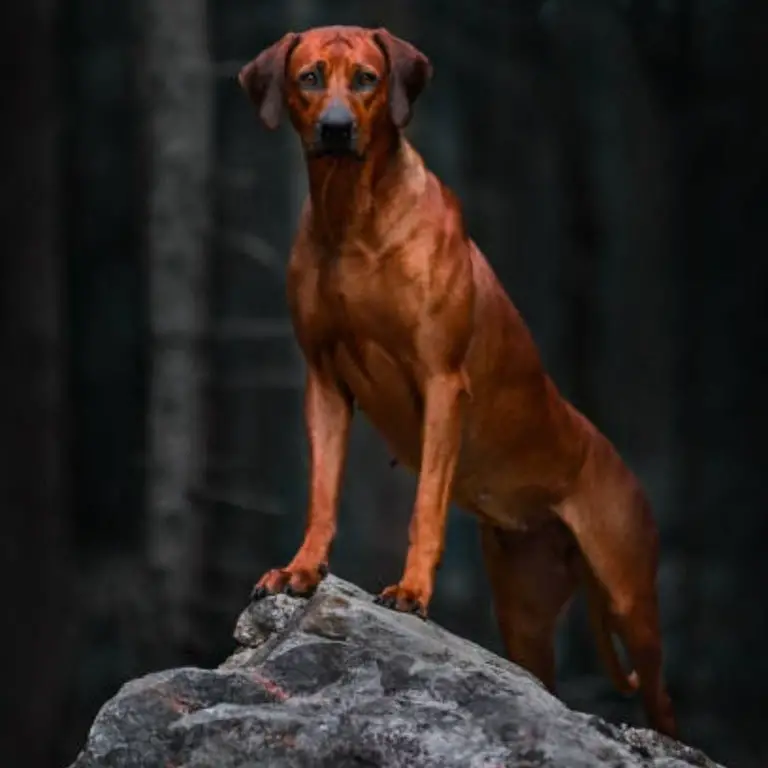 This South African dog is also an all-purpose dog breed. Rhodesian Ridgeback was first bred to pursue lions in the wild so they can help the hunter hunt lions.
Now farmers still use them as farm guardians to keep large or small predators like coyotes and wolves away. 
But they also make excellent family guardians. They are fast and powerful athletes who require daily long walks.
They can spend 6 to 8 hours alone every day when raised properly from a young age, and when you keep up with their daily exercise needs. 
Great Pyrenees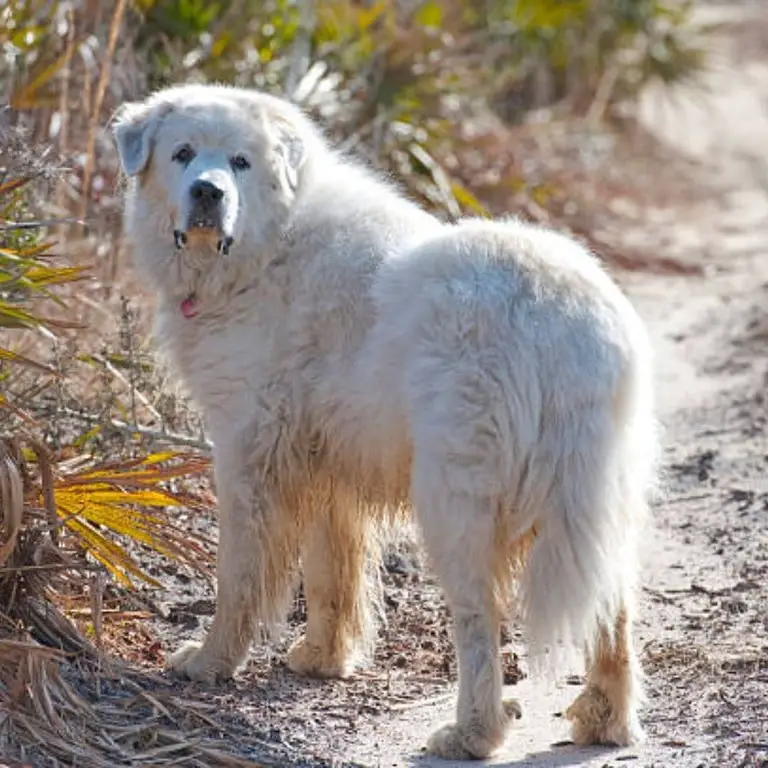 This highly intelligent breed was originally bred as a livestock guardian. So that they can fearlessly roam in the valley with their folk of sheep while keeping them safe from all kinds of sheep-stealing predators.
They still have that guarding instinct; that is why people still use them as livestock guardians and family & home protectors, even as service dogs. 
They mostly have a calm nature as most "monks" have, but when they smell a threat, they quickly get into action to counter them! And they can easily handle 5 to 8 hours in-home when left alone.  
American Staffordshire Terrier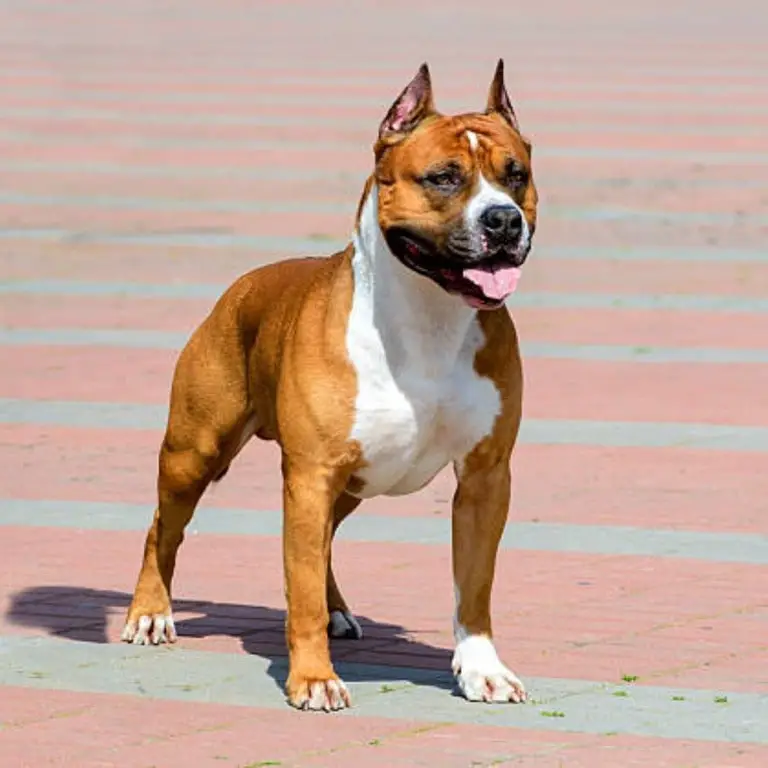 AmStaffs are smart, confident, and good-natured medium-sized dogs. Their loving and guarding nature makes them impressive family companions. And this breed can stand till their last breath to keep their human family and home safe from all threats.  
Their bully appliance might easily scare anyone, but despite their bully looks, they are loving dogs.
They can be left home alone for a minimum of 4 to 6 hours or a maximum of 8 hours a day, with plenty of mental stimulation toys as they love mental challenges.
Romanian Mioritic Shepherd Dog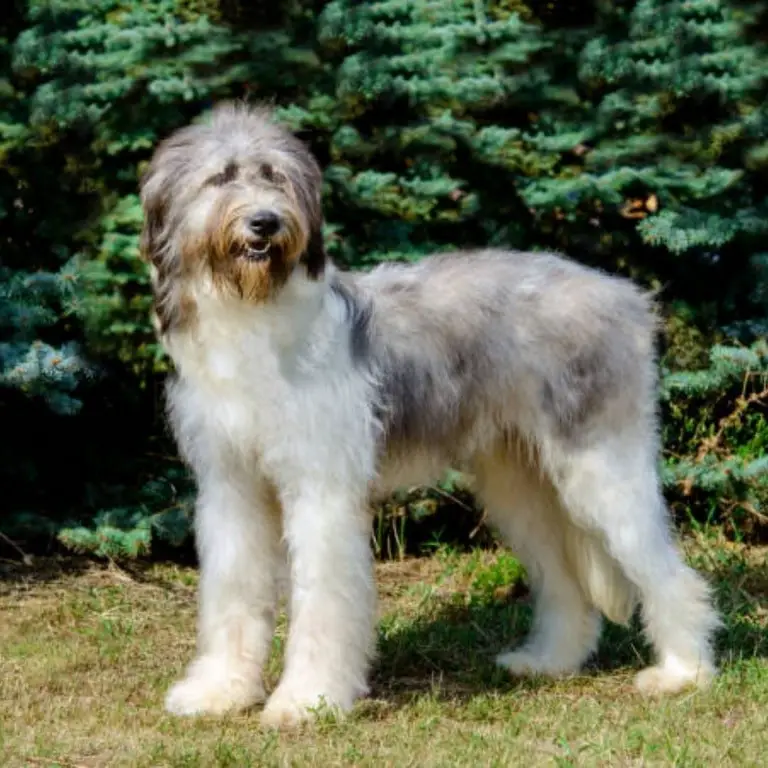 Mioritic is a confident guardian, but not exactly a dog that you can leave alone for a day because they are prone to immense bark, panic, cry, whine. However, if you teach them that it's OK to be alone sometimes, they can do well for hours. 
They are extremely friendly with a person or other dogs they know well but can be highly suspicious with strangers, even if the stranger is your guest. So early training is a must with this breed. 
Cane Corso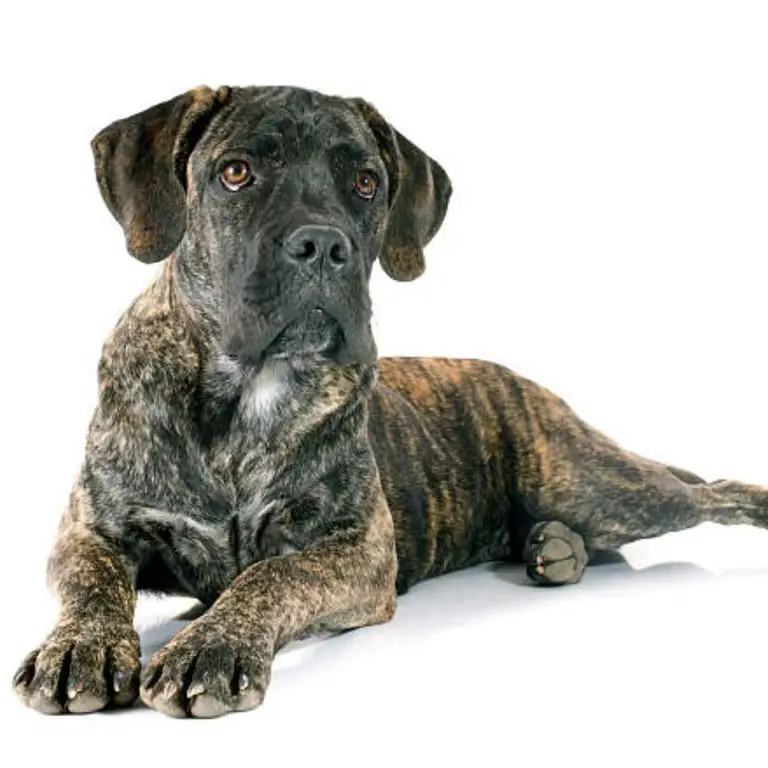 They are outstanding guarding, almost like a personal bodyguard; that is why this breed gets a trademark of a professional bodyguard.
This majestic-looking breed originated in Italy, and because of that, they are often known as "Italian Mastiff." They are intelligent, confident, and intensely loyal to their owners. 
Cane Corso's wide head, muscular body, and alert expression are enough to let any intruder know that it is not a house for them to do something wrong!!
Some Cane Corso can be left alone at home but mostly in the daytime, a maximum of 6 to 8 hours. 
German Shepherd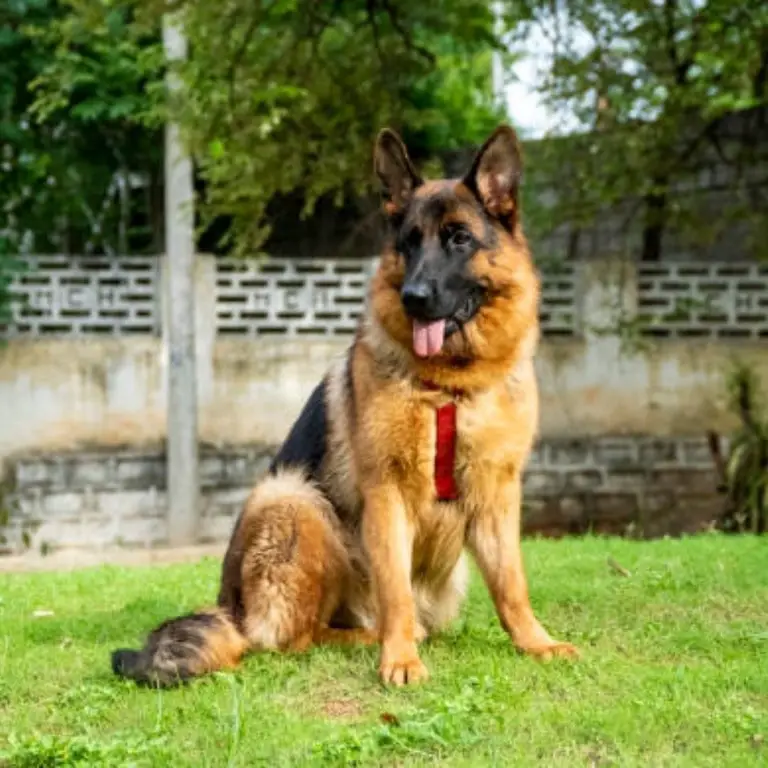 The German Shepherd is the most common all-purpose dog because they are smart, confident, and courageous. As well as quick learners mean you can easily teach them anything in less time.
They are good at everything, including guarding, police & military work, herders, therapy dogs, emotional support animals, etc. 
German Shepherd is commonly considered a king of dogdom because they make a true, gentle family and working companion. A mature and well-trained GSD will learn how to adjust and adapt to time when alone at home. 
Belgian Malinois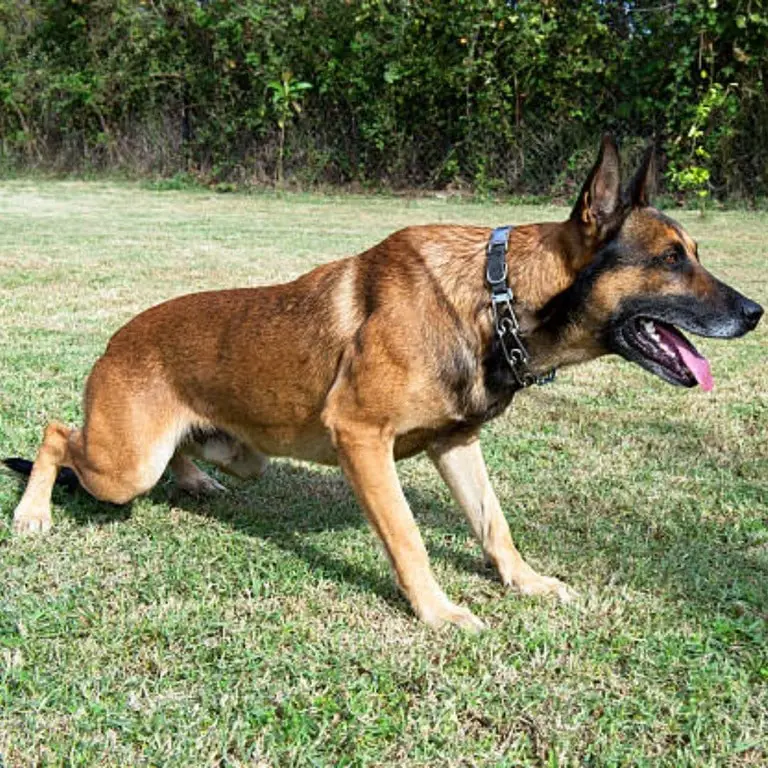 Belgian Malinois is the most popular dog breed used for military and police work right before GSDs.
They are smart, confident, and hardworking animals who make an unbreakable bond with their master. And they take any job very seriously, whether it is family protection or home. 
Belgian Malinois are super agile and hard-working dogs that require a ton of exercise as well to stay healthy, so before getting one, make sure you do your homework about this breed "properly." Like GSD, well-trained Belgian Malinois can also be left alone!
Perro de Presa Canario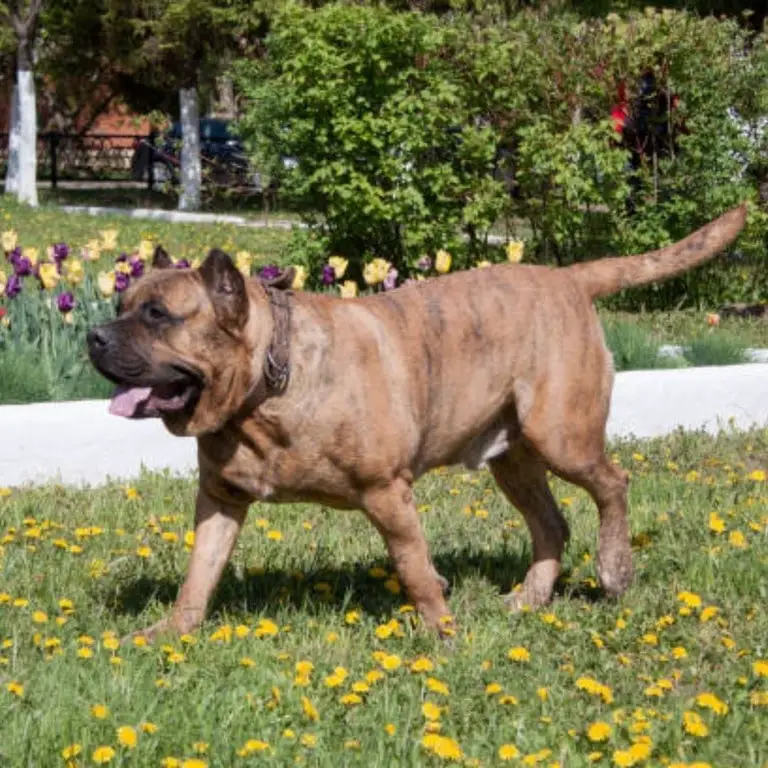 They were traditionally used as cattle herders but now do an excellent job as guard dogs. Dogo Canario is a calm nature dog when inside the home and docile with their family members but can be surprisingly suspicious of strangers. 
Dogo Canario or any other type of breed can be quite dangerous when in the wrong hands. They require an experienced handler who knows how to control big guard dogs.
If Dogo Canario isn't well trained, they might exhibit destructive behaviors when left alone. 
Estrela Mountain Dogs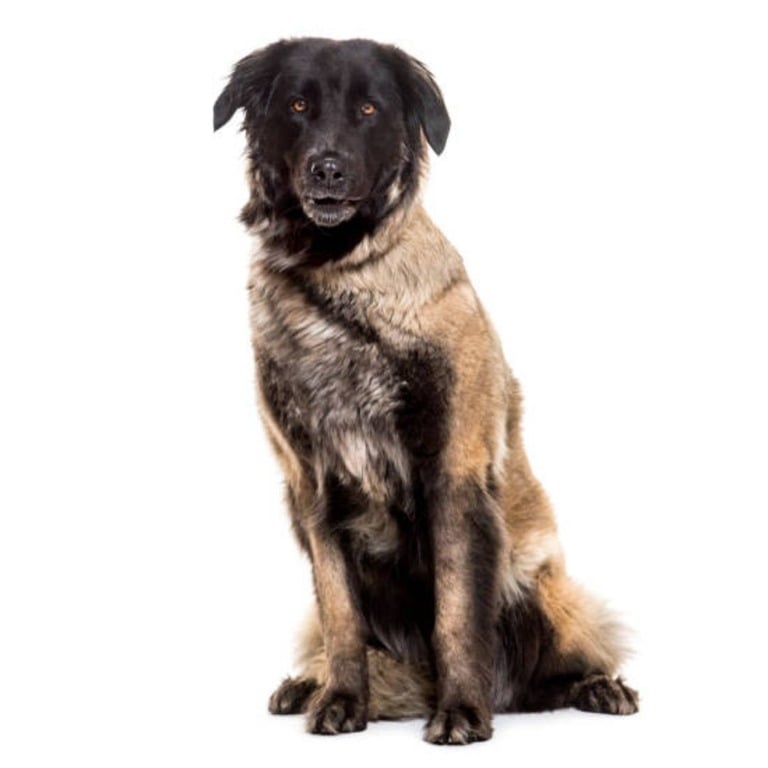 Estrela Mountain Dogs are the most loving personality on the list – they love their family members, especially kids, more than any other thing. The breed is known to be very brave, alert, and intelligent when it comes to guarding their family and home. 
You might hear from Estrela mountain dog owners that there is nothing compared to the love of this breed because they make a bond for a lifetime. Plus, if you have enough space for them, they don't mind being left alone.